About Byggðastofnun
Icelandic Regional Development Institute (Byggðastofnun)
Byggðastofnun was founded in 1985 and  falls under Act. No 106 of December 27 1999 and Regulation No 347 of May 16 2000.  It is an independent state-owned agency and comes under the ultimate authority of the Minister of Transport and Local Government.  The function of Byggðastofnun is to promote rural settlement and economic activity, with special emphasis on the creation of equal opportunities for all inhabitants to employment and habitation.  In accordance with its function Byggðastofnun prepares, organizes and funds projects and provides loans with the aim of bolstering regional settlement, boosting employment and encouraging innovation in business and industry. The financing of projects shall, where appropriate, be in collaboration with others.
Byggðastofnun organizes and contributes to consultancy services in co-operation with economic development agencies, local authorities, and other interested parties.
Byggðastofnun monitors regional settlement trends in Iceland, through among other means research and the collection of data. Byggðastofnun may draw up or have drawn up plans for regional development and economic activity with the aim of supporting settlement and employment in the country's non-metropolitan areas.
Direct measures in accordance with above paragraphs are confined to approved support areas on the current regional map of Iceland agreed by the EFTA Surveillance Authority (ESA) for a particular period.
Today Byggðastofnun employs staff of 28.  It´s main office is in the town of Sauðárkrókur in the Northwest region of Iceland.
The Institute's Board of Directors (7 members) is nominated by the Minister of Transport and Local Government.
Industrial Regional Development Agencies
The Institute supports eight industrial regional development agencies in Iceland, one in each constituency. These include municipalities, federations of municipalities, trade unions, business concerns, and various other parties who are concerned about and wish to participate in the general development and innovation of the economy.
The Institute provides added financial support to projects conducted under the auspices of these agencies and which are concerned with development and innovation in regional areas.
The Institute also liaises with experts from industrial technical institutes, investment funds, universities, and other parties working on similar tasks.  It stimulates co-operation in support of such projects in the form of grants and assistance.
To contact the Institute please mail to postur@byggdastofnun.is or fill out this form.
Organisation Chart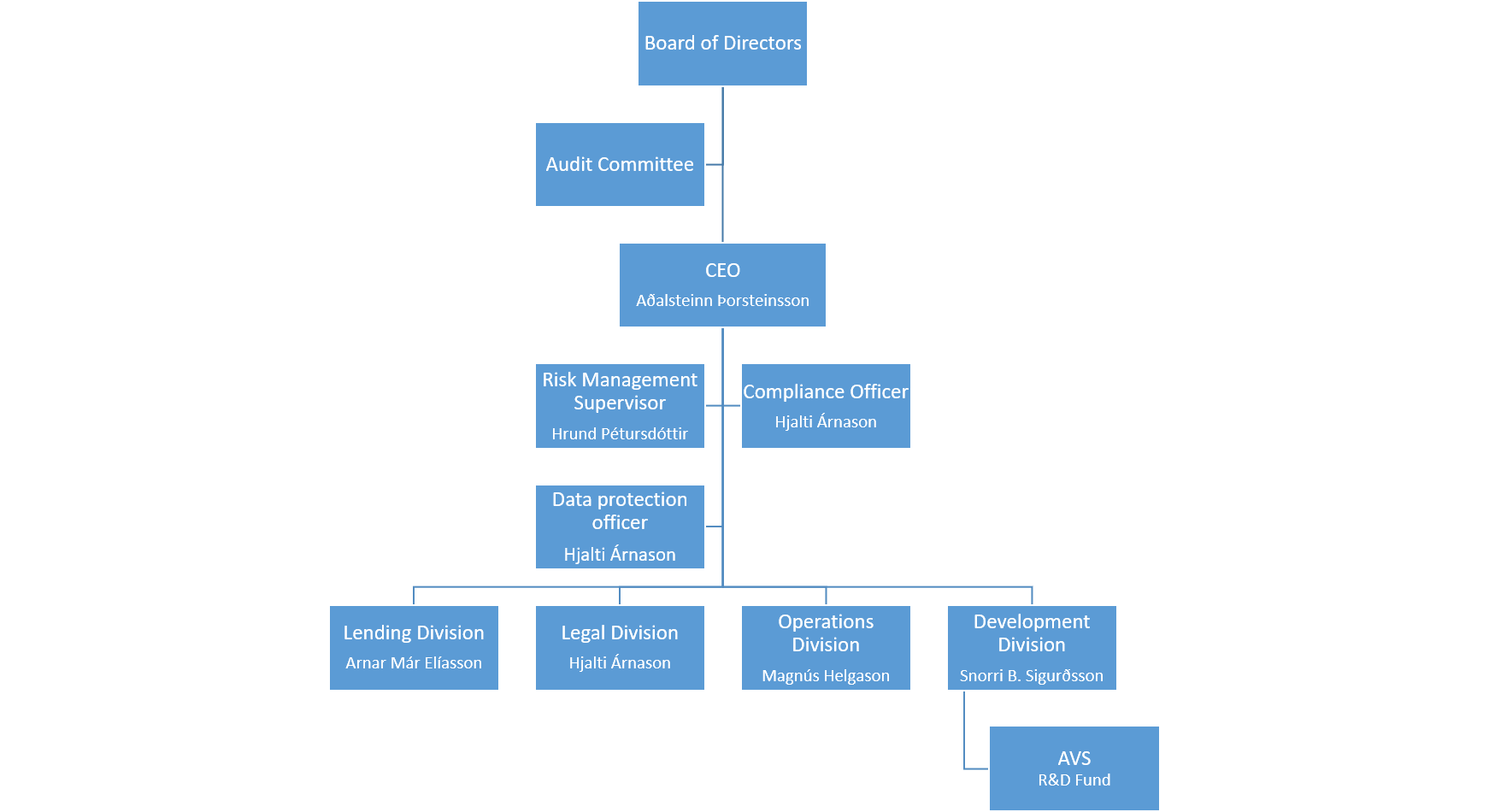 Last updated August 7, 2019.